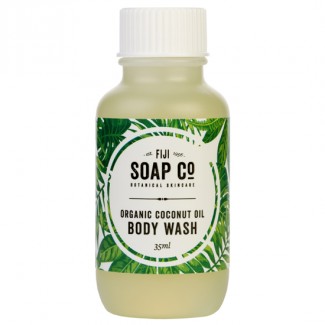 Fiji Soap Co Organic Coconut Oil Body Wash 35ml
Lather up or simply soak away the stresses of the day with this rebalancing body wash. This stunning paraben free formulation is charged with the rejuvenating properties of organic coconut oil to gently cleanse your skin while replacing lost nutrients.
Directions: Either add directly to running bath water, or lather up while in the shower for a rejuvenating skin reward.
Product Code: FIJISCBB
Quantity per carton: 324
What your customers are saying about our products
Prev
Next